Regular price
$49.99 USD
Sale price
$24.99 USD
Unit price
per
Sale
Sold out
Become the Tallest Person in the Room!
The Ultra-Boost Insoles™ offer instant results with maximum comfort in mind. Its ergonomic design allows for daily use and adjustability for different shoe sizes.
Key Features:
✓ Instant Height Boost: Elevate your stature instantly with Ultra-Boost Insoles™.
✓ Sponge-Like Comfort: Designed for all-day wear with ergonomic support.
✓ Adjustable Fit: Customize height to your preference.
✓ Universal Sizing: Fits most shoes seamlessly.
✓ Long-Lasting: Crafted for durability and extended use.
Step Out with Confidence: Ultra-Boost Insoles™ let you stand taller without compromising style.
Pair The Ultra-Boost Insole™ with the right shoe type for best fit!

Package Includes:
1 x Pair of Ultra-Boost Insoles™ (Left and Right Foot)
How to use

Usage Instructions:


1. Prepare Your Shoes: Ensure your shoes are clean and dry before inserting Ultra-Boost Insoles™.

2. Insertion: Place the left and right Ultra-Boost Insoles™ inside your shoes, aligning them with the heel and arch areas.

3. Adjust Height: Customize the height by stacking additional insoles, if desired. Experiment to find your preferred elevation.

4. Comfort Check: Step into your shoes and ensure they provide a comfortable fit. Make any necessary adjustments.

5. Pairing: Pair your Ultra-Boost Insoles™ with suitable shoe types for an enhanced and stylish look.

6. Confidence Boost: Step out confidently with your elevated height and enjoy a new level of self-assurance.

FAQs?

Q. Are they comfortable walking/running?

A. They feel super comfortable! As if you are walking on the clouds.


Q. Will they fit my size?

A. They are designed to fit all sizes. There are lines on the insoles indicating where you can snip for your specific shoe size.

Q. Will they fall off your shoe?

A. Absolutely not. They are made to fit like there is nothing there. You can put them on and run with them without problems.

Q. How tall will they make me?

A. You can get as tall as you want. We offer 4 different height increases ranging from 1 to 3.5 inches of boost. You are now in control of your height!

Q. Will the Ultra-Boost Insoles fit in all shoes?

A. No, they do not fit in all types of shoes. We recommend that you wear high shoes/boots for the addition of 9 centimeters in height. The great thing about Ultra-Boost Insoles is that if you're not sure if they'll fit in your shoe, you can remove as many layers as you need to make them fit.


Q. What is the difference between insoles and soles?

A. The main difference is that with the insole you can swap out the height you want for the specific shoe you want to use it in. The sole is more discreet as you can wear it under socks, but offers less added height.
How to clean

Remove the insoles from your shoes.
Gently brush any dirt or loose debris from the stencils with a soft-bristled brush.
Fill a bowl or sink with warm water and add a small amount of mild detergent or a few drops of dish soap.
Place the stencils in the water and let them soak for about 10-15 minutes.
Use a soft-bristled brush or cloth to gently scrub the stencils, paying particular attention to any areas that are particularly dirty or stained.
Rinse the stencils thoroughly with clean water to remove any soap residue.
Squeeze any excess water from the stencils.
Let the insoles air dry completely before putting them back in your shoes.
Returns

We know you'll love Donstrut. If not, you can contact us to make a return. Please note that the product must be in the condition it arrived to you and must be within 30 days of purchase, otherwise we will not accept it.
Shipment

We are experiencing an influx of orders at the moment, but you can be sure that we are working overtime to satisfy our customers. Please see the checkout page for more details on shipping times to your region.
Share
View full details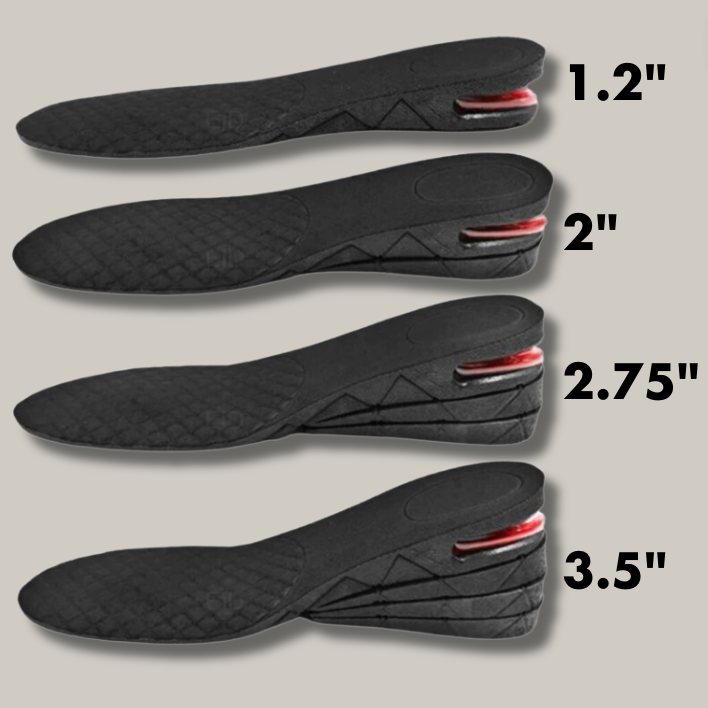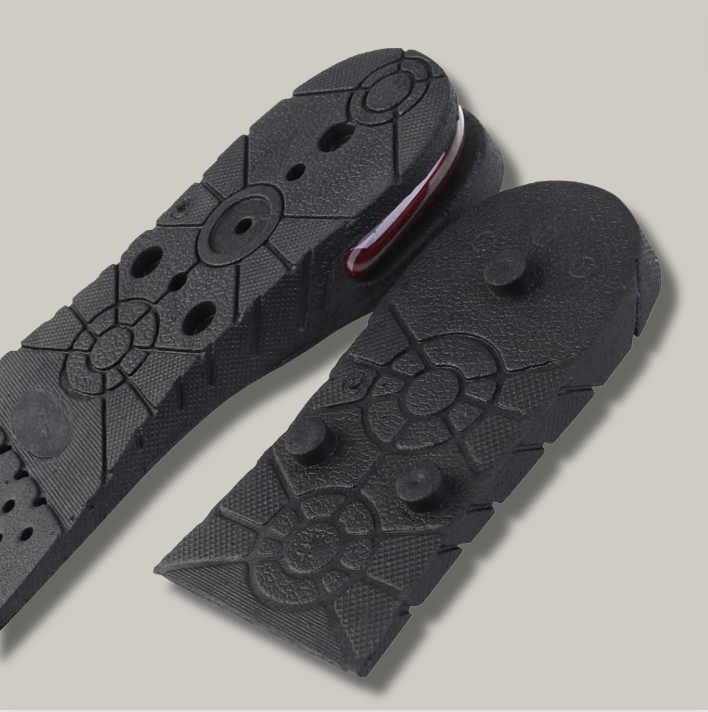 You may also like
Regular price

From $19.99 USD

Regular price

$39.99 USD

Sale price

From $19.99 USD

Unit price

per

Regular price

$29.99 USD

Sale price

$14.99 USD

Unit price

per

Regular price

$29.99 USD

Sale price

$14.99 USD

Unit price

per